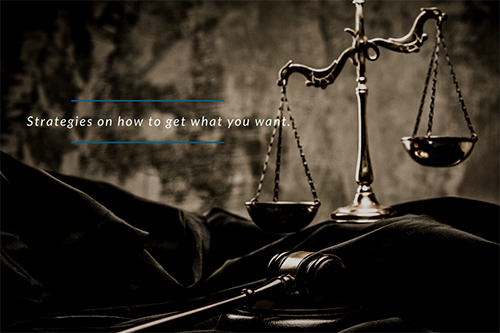 Arbitration is Justice Blended with Charity
Arbitration is a process in which one or more Arbitrators hear a dispute and issue a binding decision based on the parties' agreement. Arbitration is a mutually agreed-upon method of resolving disputes that is generally as final and binding as litigation. Arbitration's purpose is to have a neutral third party resolve disputes in a timely and cost-effective manner. Parties should be free to agree on how to resolve their differences, with the exception of safeguards essential for the general interest.
Traditional Dispute Resolution procedures include civil court cases and trials. However, as a result of concerns about court congestion and delays, rising litigation costs, and the negative psychological and emotional impact of litigation, the adoption of alternative Dispute Resolution (ADR) strategies has expanded. Arbitration is frequently regarded as a superior option to litigation since it is faster, less expensive, and provides greater process and procedure flexibility. The arbiter is frequently chosen by the parties, and they have authority over certain components of the Arbitration process. Arbitrations often have more experience in the dispute's subject area, and they may also provide more decision–making flexibility.
Arbitration has long been used as a way of Alternative Dispute Resolution. The Arbitration and Conciliation Act 1996 was modelled after the UNCITRAL (United Nations Commission on International Trade Law) framework of laws, with the goal of modernizing Indian Arbitration law and bringing it in line with best global practices, as well as making India a global hub for Arbitration.
The Arbitrators are the rulers of the Arbitration processes and have complete control over how they are conducted. The following sorts of Arbitrations are recognized in India based on procedure and regulations:
Institutional Arbitration
The parties in Institutional Arbitration are able to designate an arbitral institution in the Arbitration agreement itself. The Indian Council of Arbitration and the International Centre for Alternate Dispute Resolution are part of the Indian Institution. Because of a defined protocol and an effective conflict resolution mechanism given by the institutions, it is primarily employed by corporate organizations around the world.
Ad – hoc Arbitration
Under ad hoc Arbitration the parties themselves initiate the Arbitration proceedings and agree on the demeanor of Arbitration proceedings. If the parties are not able to appoint a mutual arbitrator then either of the parties can invoke Section 11 of the Arbitration Act.
The stages of Arbitration include:
Arbitration Clause – An agreement or clause that states that if there are any disagreements between the parties, they will be resolved by Arbitration.
Arbitration notice – If a dispute arises and a party chooses to resolve it through Arbitration, the party who has been defaulted against will send an Arbitration notification, which will commence the Arbitration procedure amid the parties.
Appointment of Arbitrator – Both parties will appoint Arbitrators in the manner stated in the Arbitration agreement or Arbitration clause after obtaining notification from the other parties.
Statement of Claim – It details the parties' disagreement, the events that led to the disagreement, and the compensation sought from the defaulting party. A statement of counterclaim may be filed in response to the statement of claim.
Hearing of Parties – The parties and their evidence will be heard by the arbitral panel.
Award – After hearing both sides, the arbitral panel will render a decision. The tribunal's decision is referred to as an 'Award,' and it is legally binding on both parties.
Execution of Award – The award must be carried out once it has been approved by the tribunal.
Despite the fact that changes in the law have made Arbitration a popular alternative to litigation, it is vital to recall that the vast majority of Arbitration in India is ad hoc, with institutional Arbitration accounting for only a small percentage of all cases. India currently lacks institutions that are comparable to foreign organizations such as the ICC (International Court of Arbitration), LCIA (London Court of International Arbitration), SIAC (Singapore International Arbitration Centre), HKIAC (Hong Kong International Arbitration Centre), and others. As a result, foreign corporations entering into business contracts with Indian enterprises frequently choose a foreign Arbitration centre.
The use of digital technologies in Dispute Resolution is not a new practice. We no longer have to put up with the old type of Arbitration, which takes a long time and costs a lot of money because of manual processes and high costs for communication, travel, and court appearances. Many countries, including the United States, the United Kingdom, Singapore, the European Union, Brazil, and China, have already adopted digital Arbitration to reduce costs and save time.
Our members have hands – on experience in contesting International and Domestic Commercial Arbitration engaged in areas such as manufacturing, construction, telecom, entertainment, information technology, hospitality, financial services, intellectual property, employment, retail, and trade. Our Arbitration lawyers have been successful in the enforcement of Domestic and Foreign Arbitration Awards. In-depth understanding and experience in Arbitration / Alternate Dispute Resolution include Anti-Trust & Competition, Economic Offences Corporate Insolvency disputes, Cross Border Litigation and Investigations, Environment related matters, etc.