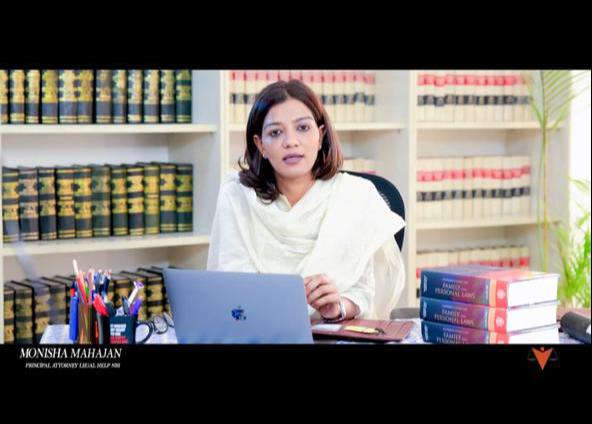 Monisha Mahajan
Principal Attorney
Monisha Mahajan is an experienced and dedicated lawyer who focuses practice on persons of Indian Origin and Non Resident Indians. She provides advice on various issues, including property, succession, inheritance, matrimonial and criminal law.
Her clients include multi-national, national, regional and local companies spanning  the globe including clients in Canada, US, England, South Africa, Dubai, Australia, New Zealand. She has also assisted firms in England, US and Australia for matrimonial cases of Non Resident Indians and drafted reports for the purposes of financial settlements.
Nikita Sharma
Senior Associate
"Our life is what our thoughts make it."
She secured her educational qualifications from Himachal Pradesh University, one of the most renowned and prestigious University of Himachal. After completing her M.com degree, she has pursued her degree of L.L.B from Kurukshetra University, Kurukshetra (Haryana). A young professional and blooming enthusiastically in her field. As a Senior Associate, Nikita is responsible for overseeing internal teams, their work strategists and to ensure that the given work is completed on time. Her day to day responsibility includes managing team, communication with clients, managing company social media, assisting Principal Attorney, arranging meetings, managing schedules and answering calls is her greatest asset. She also has experience managing quick-turn around email and banner campaigns.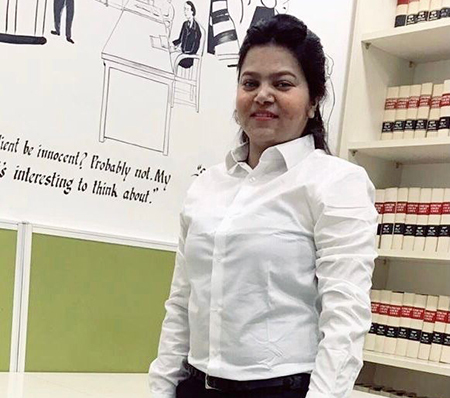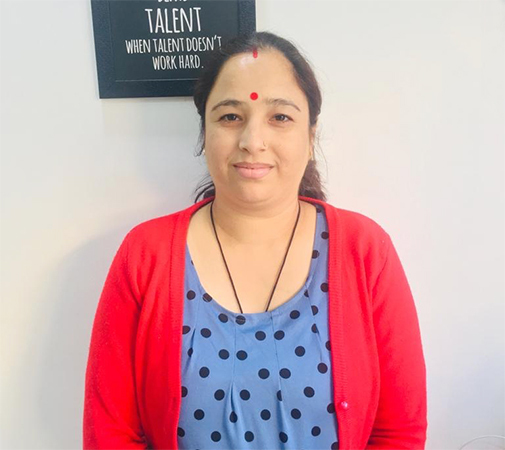 Lata Kashyap
Office & Admin Co-ordinator
"Family means nobody gets left behind, or forgotten."
Lata Kashyap, secured her degree Master degree from Kurukshetra University, Kurukshetra (Haryana). Her daily responsibilities include managing social media, managing office and working with the public relations and digital teams to help deliver comprehensive integrated. She keeps all clients data reports and works closely with the teams to identify new avenues for growth, and she never turns down a good chance to network.
Nisha Gohil
Administration Manager
"Nisha Gohil holds the post of an administration manager at Legal Help NRI."
Nisha Gohil holds the post of an administration manager at Build Plus Masters Ltd in Nairobi, Kenya. She has over 15 years of experience in a managerial position where she handles the organisation's day to day operations, overlooking all the administrative duties. She graduated with a Higher Diploma Level in ABE (Business diploma) whilst pursuing her business career. She strives to put her heart into what she does. She has earned her senior's trust and climbed the ladder of success in the corporate place due to her honesty, diligence, efficiency and hard work. She is born and brought up in Nairobi, Kenya. She is deeply connected to India due to her parents and extended family's hometown in Gujarat, India. She likes to read, cook, listen to music and travel. Aim for the sky!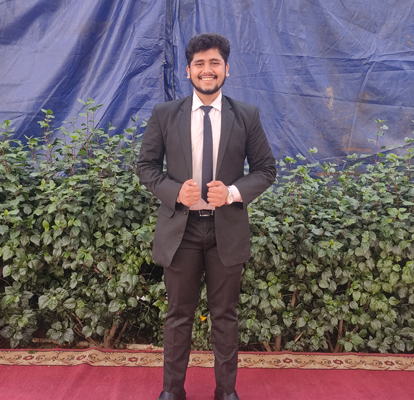 Him Modi
Legal Trainee
Him has been one of a kind intern, an inquisitive spirit, always willing to learn more. His core areas of research are succession and Inheritance along with Property law. A disciplined researcher and an effective speaker.
Kritika
Legal Trainee
Determinedand a hardworking girl, makes sure her deadlines are met on time. A keen and efficient researcherand observant listener, systematized, detail-oriented individual with great time management skills.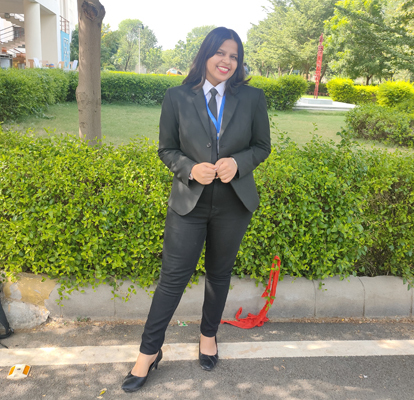 Anavi Parnami
Legal Trainee
Anavi is work oriented, always open to learning and understanding new things at the office. Analytical and logical and would always come up with solution to any legal issues with her creativity.