A Will is a legal document which clearly sets out testator's wish for distribution of assets after their death and as per section 2(f) of Indian Succession Act, 1925 appraising a Will to ascertain whether it is authentic or not in a court of competent jurisdiction is called as Probate.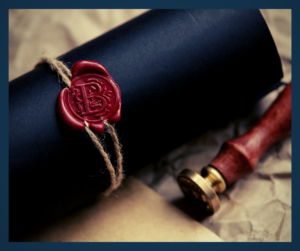 Through Probate a court officially appoints the executor mentioned in the Will and empowers the executer to administer the estate of the deceased testator. There is a complete unknowingness among the public at large regarding circumstances under which obtaining probate of the Will is mandatory, as per Indian Succession Act of 1925 obtaining probate of Will is mandatory only in these circumstances:
If the place of making the Will was under the rule of the Lt. Governor of Bengal or within the original jurisdiction of High Court of Judicator at Madras and Bombay. In simple terms if the place of making the Will is situated in the present day state of West Bengal or metro cities of Chennai and Mumbai.
The aforementioned rule of mandatory probate is only applicable if the testator is a Hindu, Jain, Sikh or Buddhist.
Even if the Will was just made in the geographical limits of the upper mentioned places and it does not deal with any property situated in the said places then also probate of the Will is mandatory.
In circumstances other than these probating a Will is not mandatory but there are no restrictions in probating a Will even if it is not mandatory. However it is always advisable to probate the Will because of the following reasons:
Validating the Will: When probate of a Will is granted it means that the Will is not ambiguous, court finds it to be authentic and legally valid.
Adding legal character to the Will: Probate acts as a official proof of a Will, once a Will is certified under the seal of the court of competent jurisdiction it can be used as a proof and chances of setting aside the Will are few and far between.
Transfer of assets: After a Will is probated, executer gets the legal right for administering assets of deceased and distribution of assets between beneficiaries of the Will can take place.
Occupying property: In cases where a particular property within a society is bequeathed to someone which was registered on the name of deceased person then in order to occupy that property probate is required.
Avoiding bogus claims: The primary reason behind making a Will is that all the assets owned by testator shall be distributed according to testator's wish upon his/her death. So getting a probate ensures that each and every asset of testator is utilized or distributed in the way testator wanted.
In case a person dies without making a Will (intestate) or does not mention name of executer in the Will then in place of probate, letter of administration is granted by the court on its own discretion to any person who is entitled to whole or any part of deceased person's estate according to succession laws. Probate can only be granted to executor of the Will provided that the executor of Will is not a minor and posses a sound mind also a probate cannot be granted to any associate of a individual until and unless it is a company and it should be in accordance with rules and regulations prescribed by state government.
As per section 293 of Indian Succession Act an application for probate or probate petition can be filled by executor only after 7 days of testator's death in the court having jurisdiction over the area where property is situated. A probate can be granted by a lower court if the value of immovable property is slighter and in cases where value of immovable property is considerably higher than probate can be granted by High Court. The process for probate of Will is as follows:
A stamp paper of value equivalent to required court fees needs to be submitted along with death certificate and other documents supporting:
Present Will is genuine and it is last Will of the deceased
Will was executed in due manner in full conscience of the testator
Share of executor in the Will if any
After successful submission of stamp paper and all other required documents court verifies the details of application and submitted documents
After the probate petition is submitted and verified by the court, notices are issued to next kin of the deceased along with a public notice for general public in the newspaper.
Then the court waits for objections if any objection is not received by the court within 30 days then the probate is granted.
And if any objections are received by the court whether from relatives of the deceased or general public and court finds it to be a genuine objection then the application is contested and then the case is decided accordingly.
The entire process of obtaining probate of the Will takes at least 6 to 9 months and there is no limitation period for filing probate petition however if there is an unnecessary delay in filing the petition then one has to explain reasons for delaying.
Moreover Calcutta High Court in a recent case titled Hanuman P Agarwal and Suresh K Agarwal v. Satya Narain Agarwal and others. ruled that Art 137 of Limitations Act applies in the cases of probate but the limitation period of 3 years will be activated once the right is denied or the Will is disputed, challenged or when it becomes necessary to apply for probate which may not be necessarily within 3 years from the date of death of Will maker.
Contact the team on assistance on Probate or related queries.