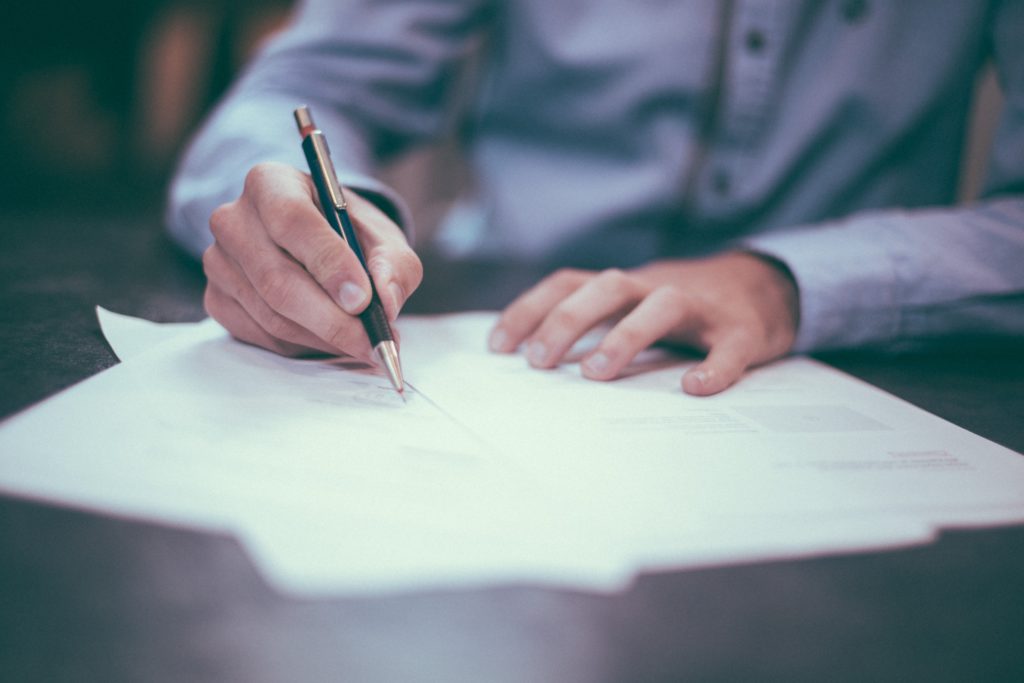 A power of attorney (POA) is a legal document or an instrument giving a person (agent) wide powers to govern matters on behalf of another person (principal). A letter of attorney is a written authorization to act on behalf of another person in, business, private affairs or some other legal matter. The appointee can be granted with several rights, such as the right to sign a contract on your behalf, the right to handle your monetary transactions, the right to sell your property or any other legal right.
According to Indian law, a POA is a legal document that has to be properly drafted using the right legal terminology with the objectives and responsibilities that you wish to authorize the appointee to pursue on your behalf.
Power of attorney is a legal document whereby one person gives the authority to another person referred to as an "Attorney" to act on his behalf or represent him in anything such as legal, financial or property, etc.
Mostly this instrument is granted where a person is ill or residing in another city or residing in a foreign country for any other reason etc.
There are two different power of Attorneys granted Specific or General power of attorney (SPA) or (GPA)
In SPA a grantor gives the appointee very limited powers, to do a certain act, such as authority to sell property on the appointer's behalf.
GPA serves the appointee with several rights and very broad powers, to execute any legal act on behalf of the appointer. This type of a Power of Attorney authorizes to perform bulk activities of appointer that he wants to perform. GPA is an attorney where a person gives general authority to his agent or attorney to act on his behalf in any respect regarding his movable and immovable assets such as land, house, buildings, etc.
For an attorney to be valid under Indian law, it must as per the provisions under law. In a court of law, if there is a dispute concerning the scope of the power of attorney, the interpretation of the court is always strict. Therefore, the legal document should grant the responsibilities clearly so that the functions are specific and comprehensive.
FOR A PERSON RESIDING ABROAD
The provision to have a Power of Attorney is a blessing for NRI's to carry out their activities in India without their presence being required. However, there have been numerous cases of misuse of the POA, hence care should be taken while drafting a POA. Doing this without proper advice and consultation is not advisable. Engaging services of a professional is suggested, the legality of the document and procedure of the same.
The Deed must be made on a plain paper and attested in the Indian Embassy or by a Notary from the concerned State/country.
The Grantor of POA should place his/her signature in all pages.
The deed should be sent by registered post to an address in India in the name of a person (Grantor).
The person to whom the deed is sent should get it registered from the local Sub-Divisional Magistrate or Sub-Registrar office in India, by submitting the appropriate registration charges applicable in concerned State.
It may be sage to consult one for advice about the powers being conferred, and to make sure your document meets all legal requirements. The powers granted in a POA must be limited for the purpose it is issued. The grantor must read and understand the contents of the deed/document before issuing it to any person. A power of Attorney holder is an agent. POA holder does acts on behalf of the principle and it is a fiduciary relationship between the principal and agent which is created between them.
The power granted may include execution of all contracts, deeds, bonds, mortgages, notes, checks, drafts, money orders. which may include, execution of all contracts, deeds, bonds, mortgages, notes, checks, drafts, compromise, settle, and adjust all matters pertaining to lease, collect rents, grant, bargain, sell, or borrow and mortgage, to sell any and all shares of stocks, bonds, or other securities.
The attorney can also authorize an attorney holder to file, sign all tax returns, manage banks, property taxes, collect rents, pay property tax, collect rents, insurance forms, any other documents, enter into any contract, and to perform any contract, agreement, writing, or thing to make, sign, execute, and deliver, acknowledge any contract, agreement. The Principal can grant powers to an attorney to act on his behalf in a pending litigation, make statement on behalf of the Principal, file a case if needed, appear before the court and in case when needed he can sue on behalf of principal on the basis of the Power of Attorney.
A person may grant a person the powers to sell the property on his behalf or enter into an agreement to sell on his behalf. This document must be given to very trustworthy family or friends. The deed must be drafted after a consultation from a lawyer.
The first and foremost step the team takes where the client approaches the firm is to understand the purpose of drawing up such document. Based on the detailed and comprehensive understanding and reviewing the matter; the power of attorney is drafted. Each power in the attorney is explained to the client for him to know what has been written in this deed and the powers he is granting through this POA. The objective is to ensure the interest of the client and the rights of the Client is protected.