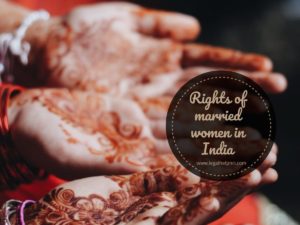 Women have given an equal or may be more rights in various facets. Whether it be paternal property, matrimonial rights, rights against crime etc.
A woman has the right to live in the household of her spouse or shared household. She can acquire her separate property given to her in the marriage as a gift by her family or relatives or friends in order to let her use it exclusively, which is known as Istridhan. The Criminal Procedure Code or Section 24 of Hindu Succession Act provides for the maintenance or alimony to woman in India. There are some cases where the Non Resident Indians abandon their wives.
The government is working on measures to redress the matters relating to abusive NRI marriages and to make changes in the laws against those who are the Indians living in foreign nations.In 2016-17, Maharashtra on its top gets the maximum of such complaints where wives have been abandoned or deserted by their NRI husbands in the past three years. States like Punjab, Tamil Nadu etc. also have these cases in counting. The Maharashtra State Commission has taken various initiatives to resolve this issue and started special helpline and special cells for women. This has been also urged to do the same at National Level to our Foreign Minister, Sushma Swaraj.
Daughters too have equal rights in the ancestral property as of men. They have the coparcenary rights. The daughters prior to the Hindu Succession (Amendment) Act, 2005 did not have any rights in an ancestral property. Post the Act, a daughter continues to be a coparcener even after her marriage. She can demand for partition of a property and dispose off her share.